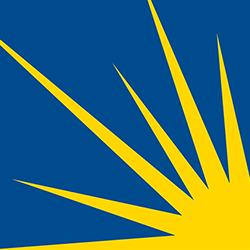 Health Care Roundup: Executive Order on Price Transparency; Coping with Cancer; New Data on Cancer Disparities; US Health Spending; More
We aim to make the Health Care Roundup a concise, one-stop summary of what you need to know as we continue working together to make cancer care better for everyone.
Your feedback is always welcome
 to make our content more useful to you. Please send comments to 
feedback@canceradvocacy.org
.
Subscribe to our email list and receive these updates in your email box each week »
---
HEALTH CARE HIGHLIGHTS
Executive Order on Price Transparency
This week, the Washington Post reported that the Trump administration is preparing an executive order that would require insurers and hospitals to disclose negotiated discounted rates for services. The executive order is intended to foster greater price transparency across a broad swath of the health-care industry as consumer concerns about medical costs emerge as a major issue in the lead-up to next year's presidential election. This impending executive action follows recent Congressional action to address surprise billing in hospitals. Both the House and Senate have introduced legislation to end surprise billing.
A JAMA study was released this week that analyzed seniors' spending on cancer drugs. The study found that seniors pay more out of pocket for cancer drugs today than they did in 2010. The Affordable Care Act reduced seniors' share of their drug bills, but price increases, on both new and old drugs alike, have canceled out those savings. Read more about the study here.
Read more about the study on Axios »
---
CHART OF THE WEEK
The Economist
It is difficult to argue with this chart showing America is getting a much lower return on investment of our health care dollars than other countries. There are obviously no easy answers, but this seems quite simply unsustainable.
Read the entire article here »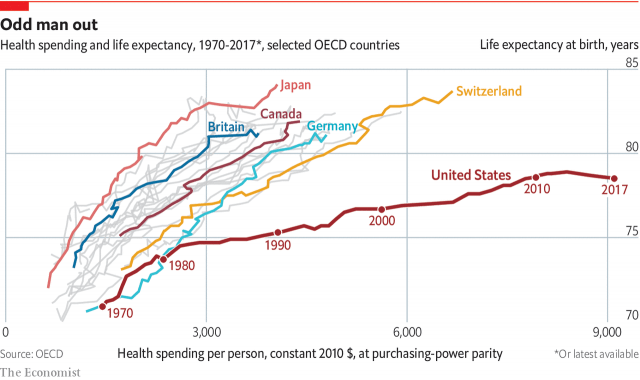 Support NCCS while shopping on Amazon.
A portion of your Amazon purchases will be donated to NCCS when you choose NCCS as your AmazonSmile charity.
Get started »
---
IMPORTANT READS
Washington Post
A reporter who spent her time writing about health care suddenly found herself experiencing it firsthand. She shared this perspective, which we hear from so many other cancer survivors:
"It has been a really weird experience, actually, entering remission, because I thought my life would get easier after that. But it didn't."
Cure Magazine
Sarah DeBord, diagnosed with metastatic colon cancer at age 34, shares her thoughtful perspective as she copes with cancer:
"While I can sit here talking about my happiness and peace, I know that isn't possible for many in my same shoes. A cancer diagnosis immediately throws us to the bottom of a deep pit, and as we lie on our backs looking up, most can find a pinhole of light somewhere up above. We can't tell how far away it is or how long and hard of climb it will take to get to it. Many will be able to rise up in the darkness, and blindly feel their way up the sides as they reach for even the smallest ledge to hold onto. We know there is light somewhere and we are trusting ourselves that we will eventually get to it."
Fred Hutchinson Cancer Research Center
Health disparities related to cancer is an important issue to NCCS. This article highlights additional research out of Washington State about how where you live impacts your cancer experience. "Social determinants like race, socioeconomic status and neighborhood have a big impact on what stage you are when you're diagnosed," said Dr. Scott Ramsey, Director of the Hutchinson Institute for Cancer Outcomes Research (HICOR) at Fred Hutchinson Cancer Research Center.
---
Related Posts
https://canceradvocacy.org/blog/health-care-roundup-may-17-2019/
https://canceradvocacy.org/blog/health-care-roundup-may-3-2019/
https://canceradvocacy.org/wp-content/uploads/2017/01/NCCS-Starburst-250px.png
250
250
actualize
https://canceradvocacy.org/wp-content/uploads/2020/06/NCCA-Logo.png
actualize
2019-05-31 16:05:18
2020-07-06 10:11:54
Health Care Roundup: Executive Order on Price Transparency; Coping with Cancer; New Data on Cancer Disparities; US Health Spending; More