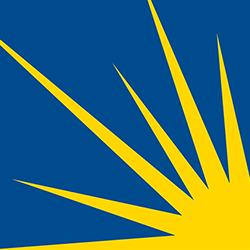 Health Care Roundup: COVID-19 Edition
We aim to make the Health Care Roundup a concise, one-stop summary of what you need to know as we continue working together to make cancer care better for everyone. Your feedback is always welcome to make our content more useful to you. Please send comments to feedback@canceradvocacy.org.
Subscribe to our email list and receive these updates in your email box »
---
HEALTH CARE HIGHLIGHTS
New Resource Available: Frequently Asked Questions and Concerns from Cancer Survivors about COVID-19
NCCS has heard from many survivors who feel uniquely vulnerable due to their history of cancer treatments. And we have heard from people currently in treatment, who are worried about delays in care and navigating a stressed health care system.
Therefore, we are working with the American Society of Clinical Oncology (ASCO) and cancer experts to provide information about how COVID-19 could potentially affect the health and cancer care of people diagnosed with cancer.
Coronavirus and Cancer Resources for Survivors »
Please bookmark this online resource center, as it will be updated often. We encourage you to send us any questions or concerns about COVID-19 by replying to this email or at https://canceradvocacy.org/contact/.
Cancer Policy Roundtable Will Take Place Virtually on March 26 from 9:30 a.m. to 2 p.m. ET
NCCS' biannual Cancer Policy Roundtable is taking place virtually on March 26, starting at 9:30 a.m. ET. Although we are disappointed that the Roundtable will not be held in person, we are excited that stakeholders and advocates all over the U.S. will be able to join us as we hear from the nation's premiere experts on cancer care.
Topics include: Cancer in the Next Decade, End-of-Life Care for Cancer Patients, Cancer Rehabilitation as a Survivorship Care Model, and The Oncology Care Model and the Proposed Oncology Care First Model.
Economic Stimulus Package Signed
On Wednesday, Congress passed the Families First Coronavirus Response Act, a COVID-19 relief bill. The bill was promptly signed into law by the President and includes provisions for free testing for Covid-19, paid emergency leave and paid sick leave. The package also directs $2 billion to state unemployment insurance programs, and $1 billion for food assistance programs.
This legislation will build upon the package enacted earlier this month that focused on the health care system's response to the virus. An economic package, reminiscent of the bailouts and stimulus packages Congress was forced to enact in the 2008 financial crisis, is expected to follow.
---
WHAT WE'RE READING
USA Today
The FDA, in conjunction with federal and international partners, will continue to help advance response efforts to combat the COVID-19 outbreak. This includes warning consumers against becoming victims of health fraud and taking action to stop health scams.
"While the Food and Drug Administration is working full speed, in collaboration with public and private sector partners, to help diagnose, treat and prevent this disease, presently there are no FDA-approved products to prevent, treat or cure COVID-19."
— Dr. Stephen M. Hahn, Commissioner of the FDA
The Washington Post
Doctors advise you to see a doctor if you're sick, but not in-person if you can avoid it. Instead, visit the doctor through an app.
The Cancer Letter
Leaders from cancer centers wrote in an editorial in The Cancer Letter about how they're putting concrete measures into place to protect cancer survivors in treatment.
Vox
Vox spoke with six experts in public health, medicine, psychology, and bioethics for answers on the rules of social distancing.
---
CHART OF THE WEEK
Switchboard
Review fact sheets, posters, multimedia resources, and links to live updates in multiple languages about COVID-19, its symptoms, and how to prevent it here.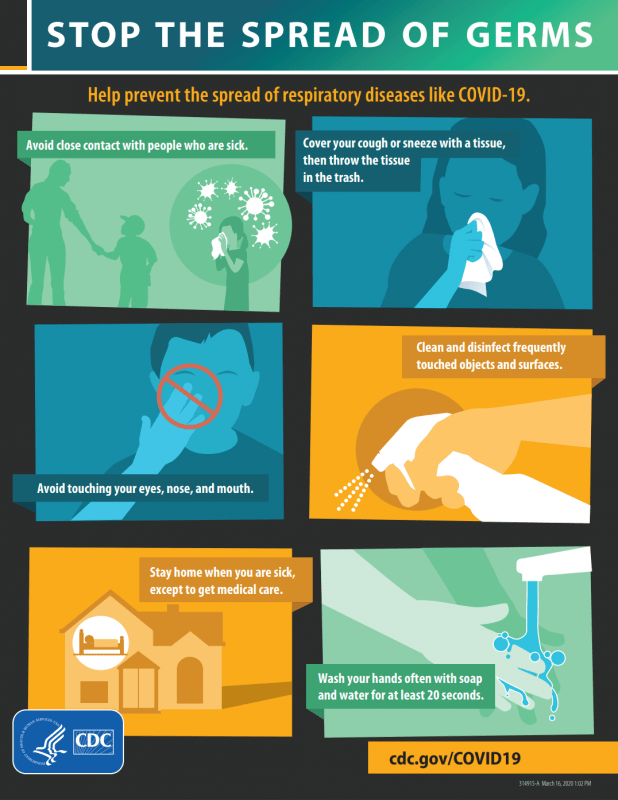 ---
Related Posts
https://canceradvocacy.org/blog/coronavirus-cancer-resources-for-survivors/
https://canceradvocacy.org/blog/health-care-roundup-march-6-2020/
https://canceradvocacy.org/wp-content/uploads/2017/01/NCCS-Starburst-250px.png
250
250
actualize
https://canceradvocacy.org/wp-content/uploads/2020/06/NCCA-Logo.png
actualize
2020-03-20 15:14:27
2020-10-21 08:38:45
Health Care Roundup: COVID-19 Edition