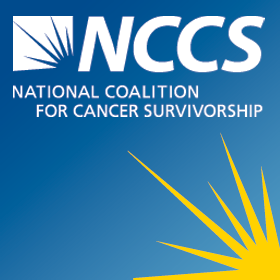 Examining End-of-Life Care
Two recent articles in the trade publication, Oncology Times examine end-of-life care in America.
The first article, "Health Reform May Push End-of-Life Discussion Forward," references comments made by NCCS senior health policy advisor, Ellen Stovall, that address patients' needs and the benefits of end-of-life care planning.
The second article, "Patient Mindset Found Important to Participating in Advanced Care Planning," reports on a study that found that cancer patients who respond to problems by looking for solutions were found to be more likely to participate in advanced care planning, or end-of-life planning, than those with emotion-based responses.
Both articles point to the fact that in many cancer cases, a patient's preferences and desires for what they want to happen the end of their life are not communicated to health care professionals or even to family members. While this issue has caused a great deal of controversy over the last year given the healthcare reform debate, it remains clear that preferences for end-of-life care need to be discussed.
If you or a loved one needs assistance understanding or preparing for this stage of survivorship, the Dying Well – The Final Stage of Survivorship program contained in the Cancer Survival Toolbox can help.
https://canceradvocacy.org/wp-content/uploads/2014/06/FacebookProfile3.png
280
280
actualize
https://canceradvocacy.org/wp-content/uploads/2020/06/NCCA-Logo.png
actualize
2010-02-23 15:07:43
2010-02-23 15:07:43
Examining End-of-Life Care