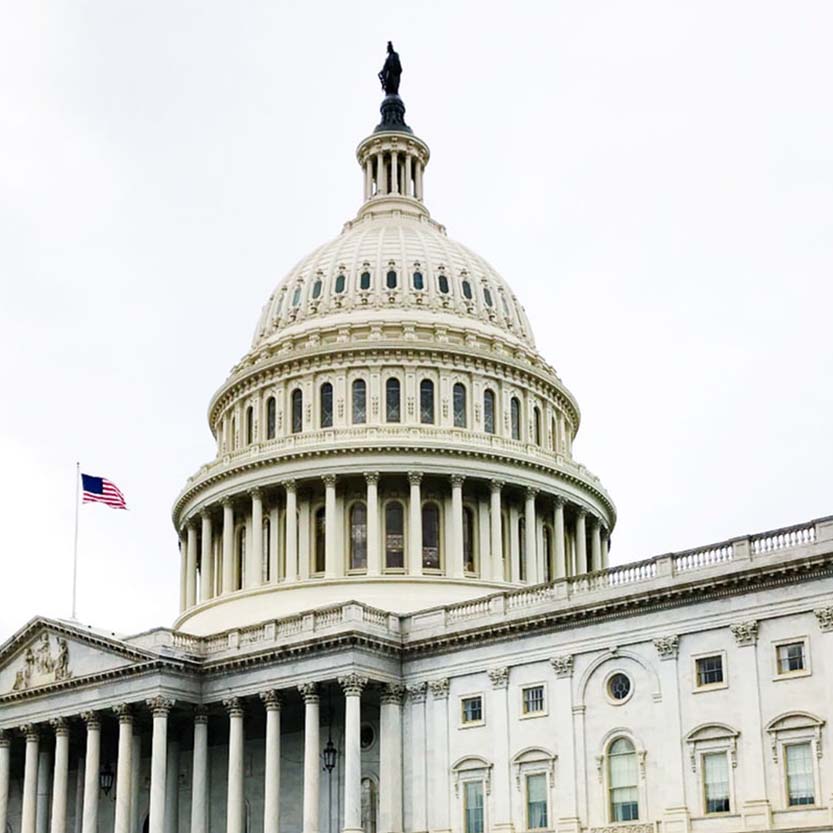 Bipartisan Bill to Improve Cancer Care Is Introduced in House by Representatives Capps and Boustany
Planning Actively for Cancer Treatment (PACT) Act (H.R. 2846) would enhance care of millions of Medicare patients
Washington, D.C. – Congresswoman Lois Capps (D-CA) and Congressman Charles Boustany, Jr., M.D., (R-LA) today introduced the Planning Actively for Cancer Treatment (PACT) Act (H.R. 2846), which would significantly improve the quality and coordination of care for Medicare patients with cancer. The bill is the top policy priority of the National Coalition for Cancer Survivorship (NCCS).
Congresswoman Capps, a nurse, and Congressman Boustany, a surgeon, worked together to prepare the legislation, which encourages physicians and Medicare beneficiaries to develop a personalized care plan and better coordinate care among the many specialists often involved in a patient's treatment.
Experts say most cancer patients currently do not receive a written plan that explains their diagnosis, prognosis, treatments, and expected symptoms, leaving them to navigate the complexities of a cancer diagnosis without clear direction or knowing what to expect from their care. This can affect the physical and emotional well-being of patients, as well as increase costs due to fragmented care.
"This year, more than 1.6 million Americans will be diagnosed with cancer, beginning what is most often an extremely intimidating journey," Congresswoman Capps said. "Although many of these cancer patients and survivors will receive the best care our health care system has to offer, gaps still exist. The PACT Act would fill in those gaps by bringing the care team and patient together to develop a roadmap for the individual's cancer care, from diagnosis through survivorship."
Congressman Boustany said, "As a physician who treated life-threatening diseases, I know just how frightening a diagnosis can be for patients. It takes teamwork between doctors and patients to ensure the patient receives the best possible care positioning them for a successful outcome. The PACT Act is a smart approach that ensures cancer patients receive a clear and thoughtful roadmap taking them from diagnosis to remission and beyond."
Cancer has a major impact on Medicare beneficiaries. The majority of cancer diagnoses occur in individuals 65 years and older, and the majority of cancer survivors are senior citizens. The PACT Act would establish a new Medicare service for cancer care planning.  The planning service could be provided to patients at the time of cancer diagnosis, at the end of active treatment and beginning of long-term survivorship, and when there is a significant change in treatment.
"The PACT Act has the potential to make a real difference in cancer care in our lifetime," said NCCS Chief Executive Officer Shelley Fuld Nasso. "Medical providers want to deliver the best care possible, but in order to do that, the patient's wishes must be clearly understood. By encouraging deliberate discussion and planning before, during and after cancer treatment, we can help make cancer patients—and the health system that cares for them—better."
For more information on the PACT Act, please go to https://www.cancerplanact.org.
###
About the National Coalition for Cancer Survivorship:The National Coalition for Cancer Survivorship (NCCS) is a patient-centered, patient-focused organization advocating for access to the best possible cancer care for all people with cancer. For nearly 30 years, we've driven patient-centered policy change to make cancer care accountable and better for patients and their families. Find out more at www.canceradvocacy.org. For media inquiries, please contact Jordan Jennings at jjennings at canceradvocacy dot org.
https://canceradvocacy.org/wp-content/uploads/2014/05/dome.jpg
833
833
actualize
https://canceradvocacy.org/wp-content/uploads/2020/06/NCCA-Logo.png
actualize
2015-06-24 11:01:08
2015-06-24 11:01:08
Bipartisan Bill to Improve Cancer Care Is Introduced in House by Representatives Capps and Boustany