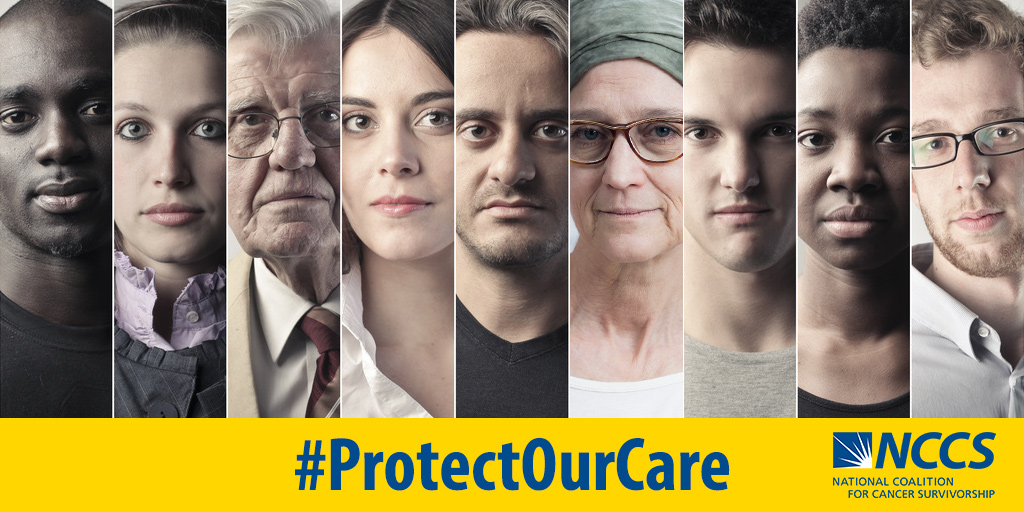 ACA Update Jan 19, 2018 | Funding for CHIP and Community Health Centers Hangs in the Balance as Gov't Shutdown Looms

Prior to the Affordable Care Act (ACA), cancer survivors were at the mercy of the health care system, often forced to pay exorbitant premiums or simply denied coverage altogether. Today, America's 16 million cancer survivors benefit from the ACA's patient protections that are critical to providing them with quality, affordable, and accessible health care coverage. NCCS is actively engaged in advocating to ensure this unprecedented access for cancer patients and providers continues.
The federal government will shut down tonight at midnight if Congress doesn't pass a spending bill before then. The Children's Health Insurance Program (CHIP) was up for reauthorization four months ago, but because of budget disagreements between Democrats and Republicans on how to pay for the program, they have yet to come to an agreement. The House passed a continuing resolution, a short-term spending bill, that would fund the government until February 16. But Senate Democrats want a resolution to decide the fate of nearly 800,000 people in the Deferred Action for Childhood Arrivals (DACA) program. If the Senate doesn't pass a short-term spending bill today, there will be a government shutdown. Sadly, this means CHIP would remain in limbo and several states are expected to run out of money next month.
During a shutdown, some federal employees would be deemed "essential" and keep working. Funding for mandatory programs like Medicare and the ACA exchanges would also continue. As Axios reports, the bottom line is that Washington is caught up trying to decide which party would take the political blame for a shutdown. In the meantime, though, it would have very real consequences for important programs. Jake Sherman from Politico sums it up well: "Government is likely to shut down. Both sides feel emboldened. Both sides think they're in the right. Both sides think the other side will get the blame."
Another less-talked-about funding issue is that of community health centers. As the Star Tribune reports, "Congressional inaction could cause clinic doors to close or services to shrink in one or more of Community Health Service's main locations. Reauthorization of funding for community health centers expired in September, alongside CHIP. Thousands, if not millions, of the nation's neediest patients served by these providers may soon be scrambling to find care if legislation isn't passed to keep grants flowing to what are known as "federally qualified health centers."
Finally, another health care story making headlines this week was around the decline in the number of insured Americans in 2017. Having declined from 18% to 11% in just 3 years, the uninsured rates rose for the first time since 2013, according to Gallup News. The 1.3 percent increase equates to roughly 3.2 million Americans without health insurance, the largest single-year increase since 2008. Several factors contributed to the increase, including unpredictability in the ACA marketplace due to administrative actions and efforts to repeal the law, which chased some insurers out of the exchanges. Gallup reports that proposals to repeal and replace the health care law may have caused some consumers to question whether the government would enforce the penalty for not having insurance.
---
Related Posts
---
https://canceradvocacy.org/wp-content/uploads/2017/01/ProtectOurCare-1024px.jpg
512
1024
actualize
https://canceradvocacy.org/wp-content/uploads/2020/06/NCCA-Logo.png
actualize
2018-01-19 16:21:36
2021-09-29 05:22:17
ACA Update Jan 19, 2018 | Funding for CHIP and Community Health Centers Hangs in the Balance as Gov't Shutdown Looms