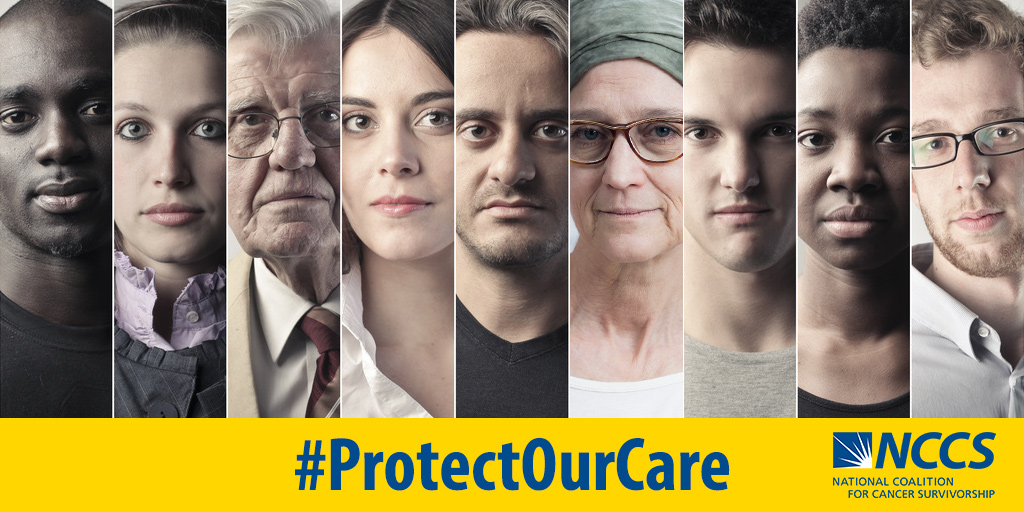 ACA Update | February 13, 2017: More of the Same from Congressional Republicans

Prior to the Affordable Care Act (ACA), cancer survivors were at the mercy of the health care system, often forced to pay exorbitant premiums or simply denied coverage altogether. Today, America's 16 million cancer survivors benefit from the ACA's patient protections that are critical to providing them with quality, affordable, and accessible health care coverage. NCCS is actively engaged in advocating to ensure this unprecedented access for cancer patients and providers continues.
More of the same—
Yes, this may be a recurring theme over the next several weeks and/or months. However, before we get into the political updates, we want to highlight an important piece of policy work.
The Brookings Institute released a report entitled, "Five-State Study of ACA Marketplace Competition." The study authors conducted on-the-ground interviews and research in five states, California, Florida, Michigan, North Carolina, and Texas, to see what is and what isn't working.
Read the report summary and additional information »
Our take away is this: of course the ACA is not perfect. But in the states that fully embraced and implemented the law, ACA is working rather well. There are lessons learned and to be applied. Changes exist that can be made to improve accessibility and affordability in the ACA, instead of repealing it and replacing it with a piecemeal approach that would not only be catastrophic for cancer patients, but a significant step backward for the health and financial well-being of all Americans.
---
Georgia Congressman Dr. Tom Price was confirmed by the Senate and sworn in to be the new head of the Department of Health and Human Services (HHS). Sec. Price will now take over as the point person in the Trump Administration for dismantling the ACA.
Read more about Sec. Price's contentious confirmation and background »
Earlier this week, President Trump did an interview with Fox News. When asked about a timeline for repeal of the ACA he said, "I would like to say, by the end of the year, at least the rudiments, but we should have something within the year and the following year." This caused several Members of the Republican caucus to reaffirm their commitment to repeal the ACA as quickly as possible, including Speaker Paul Ryan who said repeal will pass this year.
Their effort continues in the face of mounting pressure and resistance from constituents across the country who don't want ACA repealed. Across the country, concerned people are attending ACA rallies and town halls to voice their opposition to repeal of the ACA. According to CNN on Thursday night, two Republican members of Congress—Reps. Jason Chaffetz of Utah and Diane Black of Tennessee—saw this opposition firsthand at two of their town halls.
And it's no surprise, as more and more people are learning about how important the health and affordability protections are in the ACA. While 12 million individuals still signed up for Obamacare through the federal and individual state-run exchanges, data show that the Trump administration's pulling of advertisement and sign-up effort had an impact.
Visit our #ProtectOurCare ACA resource page for more ACA info »
https://canceradvocacy.org/wp-content/uploads/2017/01/ProtectOurCare-1024px.jpg
512
1024
actualize
https://canceradvocacy.org/wp-content/uploads/2020/06/NCCA-Logo.png
actualize
2017-02-13 18:09:25
2017-02-13 18:09:25
ACA Update | February 13, 2017: More of the Same from Congressional Republicans