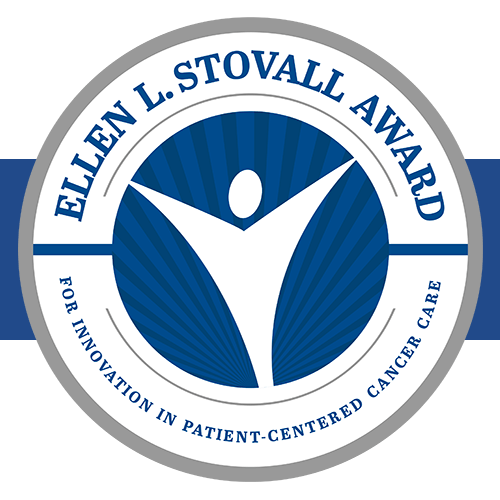 The Ellen L. Stovall Award for Innovation in Patient-Centered Cancer Care is a unique opportunity for patients and survivors to recognize pioneers who are transforming the cancer care system.
The Stovall Award is given annually to two individuals, organizations, or other entities who demonstrate innovation in improving cancer care for patients in America — one health care provider and one patient advocate or advocacy organization. NCCS created the Stovall Award in honor of Ellen Stovall, our longtime CEO who passed away in 2016 due to cardiac complications from her cancer treatment.
* Health care provider award co-presented by the American Society of Clinical Oncology.